Saturday Match-Ups Preview (Part 2)
If you're reading this article first, you are in the wrong place! Read Part 1 of the Weekend Match-Ups Preview to see what the first 4 Saturday games could have in store for you! This article will be focusing on the second 4 games on Saturday. I am going to dub this part of the Weekend Preview the "Potential One-Sided Wins" article. The 4 teams I am going to pick have all been playing really well lately, and they are all matched up against teams who have not been performing very well. Without further adieu, let's get the show on the road!
Manchester United v. Stoke City (15:00): Sorry Stoke, but you will be the unfortunate losers in this match. Samir Nasri stepped up big last game for Arsenal, and they were able to hand United an important loss, but don't count them out of the title chase just yet. They still have a game in hand to play, which is against lowly Fulham. And they have already played the rest of the Big Four away, so let the push for another title begin. It starts with Stoke. Manchester United are looking for a punching bag to get all of their frustration out on, and Stoke look like the best candidate for the job. I know Stoke has shown flashes of brilliance here and there, but I wouldn't expect any of that this game. It should be a goal-fest for United because they have reached their boiling point, so now it is time for them to unleash on all of their upcoming opponents. Man United with the victory.
Newcastle v. Wigan (15:00): Watch out for Newcastle. Although they are currently sitting in the dreaded relegation area, Newcastle has shown that they can win important games this season. At this point, every win is important for them. Wigan, on the other hand, had a whole month of losing, and they are just now beginning to maybe turn it around. 3 points over their last 2 matches is helpful, but like Newcastle, they are also sitting way down near the bottom of the table. It is always hard on opponents playing at St. James' Park, so Newcastle is the team I am picking to come away with a big victory. The constant rain and cold that comes with playing at Newcastle is not what Amr Zaki dreams about when he pictures himself scoring goals. This will be an interesting game, and probably messy game. Amr Zaki and Wigan will just have to wait another game before they can find another 3 points. Newcastle it is.
West Ham v. Portsmouth (15:00): Now I know that West Ham is at home for this match, but Portsmouth is playing very solid football at the moment. West Ham may surprise everybody and win big at home, but they are playing really ugly football at the moment. Portsmouth, although not in much better shape, is playing more consistently than West Ham currently. Jermaine Defoe has 6 goals on the season, and I would expect at least one more tomorrow. West Ham, meanwhile, do not have a consistent goal scorer. That may or may not be a bad thing, but nobody has really stepped up and taken the role as team leader. It would be nice if West Ham could get a nice home win, but I really don't see that happening. I would say a tie at best. I'm leaning toward a Portsmouth win, although I'm sure West Ham will find some way to put one in the back of the net.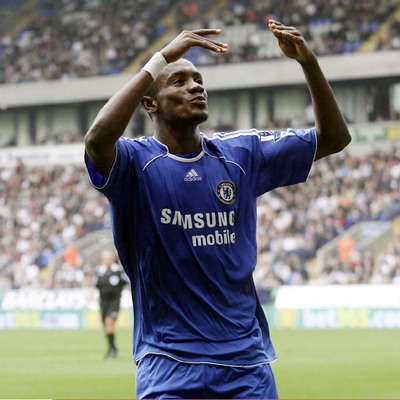 West Brom v. Chelsea (17:30): Can anybody stop Chelsea – besides Liverpool? Maybe, but I really don't feel that West Brom is one of those teams. West Brom was just manhandled by Liverpool last week, and now they move on to Chelsea. They probably won't score a goal on Saturday even though they are in front of their home crowd. Expect Chelsea to put up at least 3 goals on them, maybe 4, possibly 5, since they seem to like scoring 5 goals in games this season. Chelsea will win this game handily, just like Liverpool did last week against West Brom.
Discuss this article and tons of other topics surrounding the football world at the Premiership Talk Forum!
Do you think you have what it takes to predict the outcomes of all the weekend's match-ups? Try your skills out in the Premiership Talk Predictions Game!
Also, don't forget about the last installment of this 3-part series! It will be released Saturday afternoon for your viewing pleasure.
Reader Comments
The below views are those of our readers and do not reflect the opinions of Premiership Talk or its employees.