This Weekend's Winners and Losers
Winners
Stoke City. The newly promoted club gained a momentous first victory in the Premier League. As Aston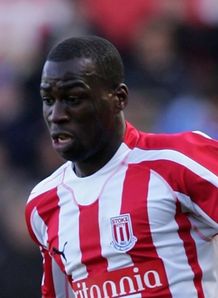 Villa were coming off of a huge 4-2 win over Manchester City, the club from Birmingham were looking like they'd easily steamroll over Stoke. This was not the case, however, as Mamady Sidibe grabbed a stoppage time winner. This win means that Stoke already have as many wins as Derby County had all season – now let's see if they can build on it and survive in the world's best league.
Felipe Scolari and Deco. These two Brazilians made it into last week's Winners and Losers, and here they are once again. Chelsea as a whole certainly wasn't good enough to make it here, but Scolari and Deco are already enjoying good times at Stamford Bridge (and now at the JJB). While Scolari was criticized for not having enough club experience, he now finds himself with two wins out of two games in the Premiership. Deco is experiencing similar success, with two goals out of his two games in a Chelsea jersey.
Yakubu. Everton enjoyed the narrowest margin of victory this weekend, but three points against West Brom was an absolute must. David Moyes is lacking too many worldclass finishers, but the one that he has is certainly on top of his game. Yakubu now has two goals in as many games, and the Nigerian powerhouse doesn't look like stopping. Although many of his teammates in Everton's usual starting eleven are out, Yak is picking up the slack and doing his best for the Merseyside club.
Hull City. Like Stoke, Hull are a new club in the Premier League who are desperate for survival. An opening weekend victory meant that they got off on the right foot, but their first away trip was to Ewood Park, a place where many of the top clubs falter. Hull, however, showed that they can hang with some of the league's best as they grabbed a point in a 1-1 draw. If Hull can keep their players motivated like this, they could just find themselves above the relegation zone come the end of the season.
Sunderland. Roy Keane's side have added a lot of new faces over the summer, and many questions were asked about their ability to gel. So far they've answered all critics, with a gritty display against Liverpool and now a solid away victory against Tottenham. Kieran Richardson is proving that he still has value, and Djibril Cisse's career is on the comeback trail.
Losers
Tottenham. When will the misery end for Tottenham? A second consecutive loss to start the season is reminiscent of years gone past at White Hart Lane, and Juande Ramos is already starting to point fingers. While Dimitar Berbatov desperately wants to move to Old Trafford, his current club Tottenham refuse to move on. Sunderland went to London meaning business and Roy Keane's men picked up a difficult three points on the road – leaving Tottenham at the wrong end of the table.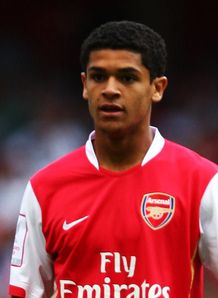 Arsenal. Some Arsenal fans were a little too optimistic about Arsenal's chances this year; with Samir Nasri (the next Zinedine Zidane if you believe some) at the club, fans were beginning to whisper about going undefeated again. This came to an abrupt end in just the second week of the season, with a disappointing defeat at the hands of cross-town rivals Fulham. Injuries played their part in this loss, yes, but that's always been Arsenal's problem: depth. Unless Wenger starts buying more experienced players, he'll have to get used to seeing the likes of Eboue partnered with Denilson in midfield.
Rafa Benitez. Benitez's Liverpool side won this weekend, but Rafa won't be fooled into being happy with the performance. While 'Pool supporters celebrate their three points against Boro, Rafa surely noticed exactly what is wrong with his side. Middlesbrough controlled large portions of the second half and always looked more likely to win. It took a last gasp winner from Steven Gerrard to bail his club out, and Rafa won't be pleased with this complacent display.
Discuss all of this and more at the Premiership Talk Forum!
Reader Comments
The below views are those of our readers and do not reflect the opinions of Premiership Talk or its employees.