The Butterfly Effect in Football
If you're not familiar with the butterfly effect, chances are it'll amaze you that such a theory exists. The theory explains that the world's movement is all dependent on something else. For instance, a car braking on a highway in Manchester might slow down traffic all the way down in London. The theory gets its name based on the notion that a butterfly flapping its wings on one side of the world could alter the atmospheric movement and shift the path of a tornado on the other side of the world.
Now that you've received your science lesson for the day, you may be wondering how the butterfly effect relates to football. It's quite simple, really. The crazy world of summer transfers involves thousands of deals that are all related. How else would one explain the relationship between Andrei Arshavin and Fraizer Campbell?

The easiest way to see the butterfly effect at play this summer is to look at the transfer saga of Dimitar Berbatov and Manchester United. With only two senior strikers available for selection at Old Trafford, Sir Alex Ferguson has been chasing Tottenham's Bulgarian striker all summer. Tottenham, however, have consistently stated that they are not willing to sell their best striker until a replacement has been found. Already it's clear that this transfer is dependent on something else.
The player that Juande Ramos has marked as Berbatov's replacement is Andrei Arshavin of Zenit St. Petersburg. Tottenham, however, have failed in multiple bids for the Euro 2008 standout player and have therefore rejected United's bids for Berbatov. One could draw the connection between these two transfers, then, and say that it is in fact Zenit St. Petersburg that aren't letting Manchester United sign Dimitar Berbatov.
The butterfly effect is even stronger than that in football, though. One could even go as far as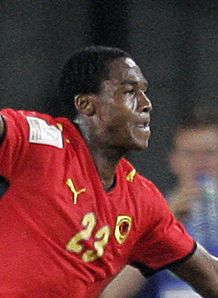 saying that Zenit St. Petersburg are rejecting Hull City's bid for Fraizer Campbell. By preventing Tottenham from replacing Berbatov and therefore preventing United from signing a striker, Sir Alex Ferguson has no choice but to hold on to youngster Fraizer Campbell. What does this mean in the grand scheme of things? Well, for one thing, Hull is missing their leading goalscorer from last season and a fan favorite.
Beyond that, who knows – maybe Zenit St. Petersburg are trying to sign an obscure player from Myanmar. Or maybe one of Zenit St. Petersburg's transfer targets can't move because his team can't sign someone else (and the vicious circle goes on).
At the end of the day, we as football fans need to realize that the controlling force of either our happiness or despair for the next nine months might just be a deal on the other side of the world. As a United fan I can only guess where the butterfly effect for my club's successes and failures is starting. Who knows…it might be the New England Revolution's fault that we can't get Berbatov.

Reader Comments
The below views are those of our readers and do not reflect the opinions of Premiership Talk or its employees.
Football News 24/7