One Hull Of A Revolution!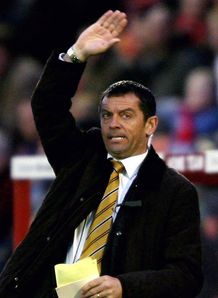 Its no hidden fact Hull City face an uphill climb following a remarkable promotion campaign last season. Many pundits have inevitably wrote The Tigers off already this season, with many bookmakers saying a bottom placed finish is on the cards.
But Phil Brown has shown strong signals of Hulls intent to consolidate themselves this season, by making 6 useful acquisitions to improve his squad already this summer, and an apparent 4 or 5 more in the pipeline.
With the arrivals of Giovanni, George Boateng, Bernard Mendy, and Peter Halmosi, Hull City will have a host of international experience on show next season, something Tigers fans will experience for the first time in the clubs 104 year underachieving history.
An impressive pre-season campaign has also graced Phil Brown, having all new signings showing the manager the Premiership credibility's. Marlon King is a known transfer target of Hull, a deal which is reportedly 90% complete, along with Abdoulaye Méïté, a center back who worked with Brown during his time as Bolton assistant manager. Frazier Campbell is also a main transfer priority, following an inspirational loan spell from Manchester United last term.
It remains to be seen if Hull can achieve what some are calling the un-achievable, but with more progression in the transfer market, there is no reason The Tigers can't cause an upset during their first season in the top-flight.
Reader Comments
The below views are those of our readers and do not reflect the opinions of Premiership Talk or its employees.
Football News 24/7